All you need to know about custom tin packaging
Make your custom tin packaging personal and unique to your brand. Customize your tin packaging with many different shapes, sizes, lid types, applications and additional add-ons and effects. Also, you will learn about the custom tin design process and how long it takes to create a custom tin package of your own.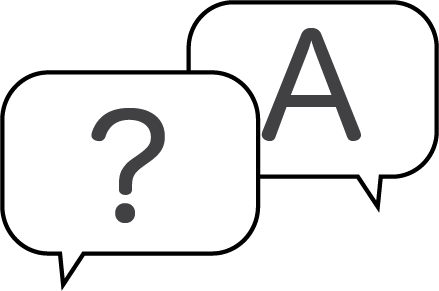 Custom Tin Molds
Are you looking for unique packaging ideas for your product?
We can manufacture virtually any shaped tin box to fit your product – think dolls (babushka style dolls), cars, trucks, snowmen or bottle shaped tin packaging. With over 4,000+ different toolings we probably have a custom tin box tooling to fit your needs. If not, we can produce a unique custom mold to your requirements. Our minimum order quantity starts as low as 3,000 custom tins.
Custom tins are a superb marketing tool, giving your product in specialty tin boxes an upscale image. A big win – win.
Custom Lid Enclosures
There are a variety of lid enclosures from which to choose for your custom tin packaging. No matter what your product is or what content is placed inside, we have many lid options that will make your tin packaging unique to your brand.
Here are examples of lid enclosures from which you can choose:
Click-Clack Lid

Clip Lid
Hinged Lid
Lever Lid
Plug Lid
Slider Lid
Slip Lid
Twist Lid
and more
Don't see the lid you're looking for? Contact us and let us know. We may not have listed it here but we are sure we can find you a perfect solution. Contact us today, we are here to help.
Custom Tin Applications
Timeless Tins offers a wide range of finishes, attachments and decorative elements to help your custom tin packaging stand out from the crowd. The superb craftsmanship and fine details of finishes, varnishes and embossing/de-bossing makes the whole package even more special.
Gloss/Matte/Spot Gloss
Metallic Effect
Sandblast Effect
Emboss/Deboss
Let's make a tin that is special to your brand, contact Timeless Tins today to discuss your custom tin application options.
Custom Tin Accessories
Do you need more than just a tin package? No problem!
You can choose from a wide range of accessories to complement your custom tin packaging. We have an assortment of embellishments that can make your custom tin unique. Here is a list of accessories we offer:
Packaging Inserts – Foam, PET Clear Inserts, Black Inserts, etc
Handles, Clasps
, Zippers
PVC Windows, combined mediums (Plastic & Tin)
Hang Tags – paper or metal
Ribbons – numerous colors, length
s and widths
Labels – SKU, barcodes, origin labels
Music Windup
Let us know your specific needs, we're here to help. 
Contact us today!
Tin Packaging Production Process
Whatever you are looking to achieve, our team is on hand to help and advise.
Everyone here at Timeless Tins is focused on producing the best quality tin packaging for your product, on time and on budget. The  Tin Boxes Production flow chart shows all the steps involved in the process, along with the possible variations.
Plan on 8 to 12 weeks lead-time from final design approval to delivery of your custom manufactured tin packaging to your door. For certain seasonal custom tin packaging there may be a longer lead-time, please contact us well in advance so we can help you plan and execute your project.
We can assist you with your next custom packaging project. Contact us today at 1-866-951-0299.
Design Your Custom Tin Packaging
Why custom tin packaging?
For more information about stylish and timeless custom packaging possibilities call us today and get a FREE estimate  1-866-951-0299.
Get a Custom Tin Packaging Quote